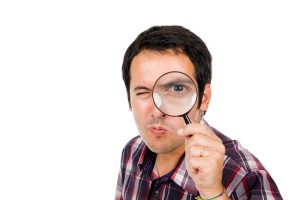 Oak and pine are the most commonly used wood variety when making house furniture. More often than not, oak is preferred for bedroom and living room furnishings while pine is opted for kitchen fittings. Both materials have pros and cons, similarities and differences, and offer unique finishes and textures that will totally transform your house. In terms of furniture preferences, oak versus pine is usually argued about. But which one is better?
Oak Versus Pine: Furniture Preferences
The dilemma of buying oak entertainment units rather than those crafted from pine comes up over and over again. The usual furniture preference would be oak, but that should not always be the case. When it comes down to oak versus pine, there are a couple of things that you should weigh in.
If you are on a limited budget, pine is a cheaper alternative to oak. As such, it is ideal to opt for pine furniture in your child's bedroom. When your child grows, the furniture in his/her bedroom also outgrows. Since most pine furniture are inexpensive, you can replace them without acrimony.
Due to its affordability, pine furniture is a popular choice among homeowners. This may be a bad thing to those who want an exclusive furniture or something that is a little less ordinary. If you can stretch your budget, owning a pine furniture can serve as an investment as it can last a lifetime.
Oak versus pine is the typical conundrum in terms of furniture preferences. But with regards to durability and robustness, pine is an inferior option. Oak is durable and more functional than pine; therefore, this material is commonly used as tables, chairs and furnishings.
Oak house fittings also last longer than pine, especially if you take good care of them. Aside from the usual cleaning method, such as dusting and polishing, an occasional gentle and light waxing of the furniture will maintain its original look. If you have chosen the pine furniture, make sure that they are well cared for since they tend to get worn out easily.
In general, oak furnishings are darker in colour than pine, which makes them look grander. They also have grain design that can be felt as there is some kind of texture to it. On the other hand, pine has a rustic look and smoother finishings.