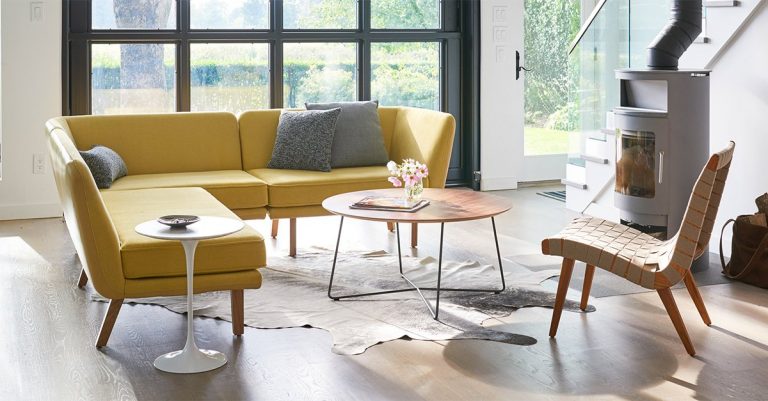 There is a demand for modern-day furniture to match your ideal coffee table design in Australia, most especially for the first room you see in any home – the living room. A modern coffee table is a piece of essential furniture that ties the living room together. There's no question whether you need one in your living space or not, but choosing what design is best for your space is important.
Timeless Furniture
Coffee houses became the norm during the 18th century. It is where people gather to talk about different issues. With patrons crowding daily, coffee houses became a hub where people get their news. These shops popularised coffee tables. This furniture was originally for tea, but scholars speculate that coffee became more popular than tea, thus the name.
The concept of the coffee table is a place to put down your hot beverage between sips. It's especially used when entertaining guests. Today's ideal coffee table design keeps up with the needs of its users. They enhance the utility in your living space but remain aesthetic pieces as well. They are light and airy to suit contemporary homes that prioritise space. They are a great way to make sure any item will always have a proper place.
There are three basic modern coffee table designs. While there are no exact rules, there are design codes we can adhere to you can check our catalog of coffee tables by clicking here in choosing the best coffee table for your space.
Angled or Rectangular
The rectangular coffee table is the most popular choice among homeowners. They are easiest to match with most sofa designs, especially lengthy ones. It complements a variety of room sizes too. They blend well with the same rectangular furniture, but also with furniture with softer silhouettes. If there's already much curve in other furniture, especially in seating, strike a balance with the strong lines of an angled or rectangular coffee table.
Round or Oval
Round or oval pieces are a child-friendly choice. Their lack of edges makes it safe for children whose heights make them vulnerable to household mishaps. A rounded coffee table softens a living room with angled furniture.
If your space itself is edgy, or the furniture in it is boxy, this table design is the better choice, a digital marketing case study building a Sydney furniture store's online presence in Australia. It's also good to pair with a sectional to allow people to move more easily within the space. When a living space is adjacent to a walkway, the soft edges give them a feeling of walking freely and easily.
Unusual Shapes
Like the round coffee tables, these uniquely designed tables are usually just as curvy. They have a more organic vibe since wavy shapes remind us of nature. Some designs, such as nesting tables, allow flexibility in your space. If your living room is already sleek and minimal, uniquely shaped coffee tables can become the centrepiece in itself and make the room more interesting.
One Last Tip
Look at other furniture and match that style. It's not that all furniture should match perfectly, but all should have a common element. Match the scale too. Too large spaces would make a small coffee table even smaller, and vice versa. A handy rule is you want your coffee table 2/3 the length of your sofa. A coffee table is a piece of timeless furniture, it has many functions such as storage and even as art pieces. But overall, a living room is incomplete without it.